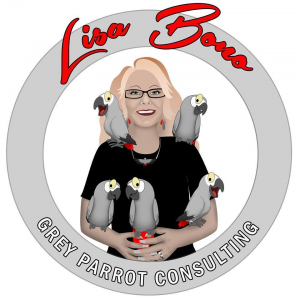 "When you learn, teach, when you get, give."  Maya Angelou
Lisa's experience in aviculture spans over four decades. She is very active in fundraising for different organizations that are related to the well being and continuing education of these wonderful winged creatures . Lisa proudly supports numerous sanctuaries and rescues as well as being a  volunteer for The Alex Foundation and assisting Dr. Pepperberg with some of her appearances.
In the early 90's Lisa  founded a local Bird Club in NJ. She served as elected President for 9 years, along with other duties within the club including Adoptions, Lost and Found, Events Coordinator, Newsletter Editor, and the Out Reach / Educational Programs for different communities and school systems.
After that, Lisa helped to organize Bird Clubs of NJ, which was formed to give bird owners a united voice in NJ. There were 5 sister clubs, with a membership hovering near 1000. Both clubs were active members of the AFA and Bird Clubs of America.
Lisa is the current Vice President and on the board of Directors for Parrots at Play Calendar program, and contributing Author for MYLifebook. The Parrots At Play Calendar Program is a charitable, volunteer, 501 (c) 3 corporation formed for purposes of fund raising to support non-profit avian organizations helping birds, and is utilized by many avian organizations across the United States, Canada, and the United Kingdom. There are many non-profit avian organizations that are working hard to help birds; whether through education, rescue and adoption services, or conservation. Our annual calendar is dedicated to these special pet birds, and to the compassionate humans that give the time, effort and resources to help "rescue" them and provide these wonderful creatures a better future.
Various articles Lisa has written about behavior and nutrition have appeared in BIRDTALK, BirdsUSA 2011, MyLifeBook, Birdchannel.com, In Your Flock, Lafebers.com,  club newsletters and web sites.
Lisa is a certified parrot behavior consultant with the  International Association of Animal Behavior Consultants.
Our (IAABC) goal is to raise the standards of professional parrot consultants by mutual cooperation among the membership, as well as to share both scientific knowledge and personal experience. The Parrot Division seeks to educate and mentor aspiring individuals who are less experienced in the field of parrot behavioral consulting, as well as continually expanding the knowledge of the more experienced members. By so doing, the Parrot Division strives to contribute to the contentment of hundreds of divergent species of parrots and their keepers.
Lisa is an Allied Professional member of the Association of Avian Veterinarians, a Professional member of the International Association of Avian Trainers and Educators, and an individual member of the American Federation of Aviculture.
Her thirst for knowledge leads her to many conferences and lectures that revolve around all aspects of Aviculture.
Lisa  hopes to be able to share knowledge, help improve the lives, and add years to the lifespan of the parrots around the world.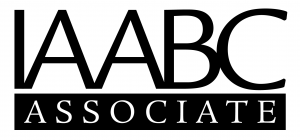 We practice under the Closed Aviary Concept for your safety and ours.
No Birds will be permitted at The Platinum Parrot .
This is to ensure we are doing everything in our power to stop the spread of deadly avian diseases, and going above and beyond what most stores are willing to do.
We want our reputation for safety and cleanliness to precede us, and we want your birds to stay healthy.